'Utilities:Diagnostics' is a profile option which can be used to enable/disable password protection for Personalization and Help Diagnostics Examine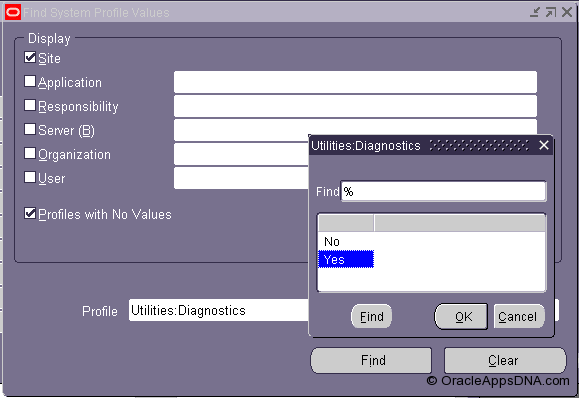 1. Login to Applications and choose the System Administrator responsibility.
2. Navigate to Profile System.
3. Search on %diagn%
4. Select 'Utilities:Diagnostics'.
5. Set this to 'Yes'.
6. Log out then log in to Applications.
7. To enable password protection set profile to 'No'.