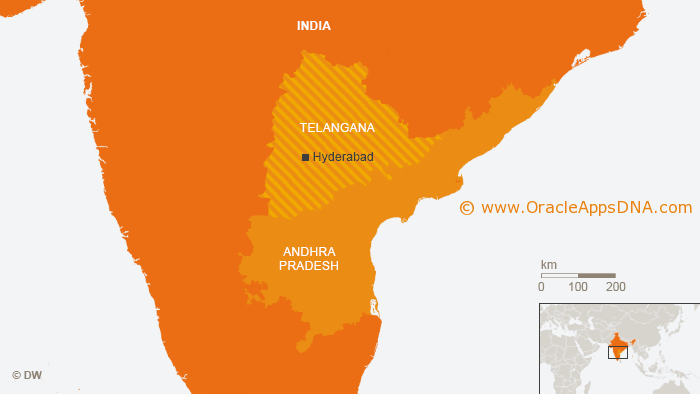 With effect from June 02, 2014 the new state of Telangana will be operational in the Indian Union.
Details of the new state are explained in the official gazette released on 1 March, 2014 by the Ministry of Home Affairs: http://mha.nic.in/sites/upload_files/mha/files/APRegACT2014_0.pdf
This new State has been added in the IN_STATES System Lookup: a new lookup code 'TG' with meaning 'Telangana' has been added.
For available patches on different R12 patch levels check out: Doc ID 1676224.1 New State Telangana Be Added In IN_STATES System Lookup.
Source: Oracle Blog
A new task for consultants to update existing data with appropriate state information 🙂