Why do we need to clear Cache?
Clearing Cache makes the OA engine to refresh the middle tire cache by reloading the configurable or session dependent values like Profile Options, Personalizations directly from the server.
Steps To Clear Cache
Navigate to Functional Administrator responsibility and click on "Core Services" tab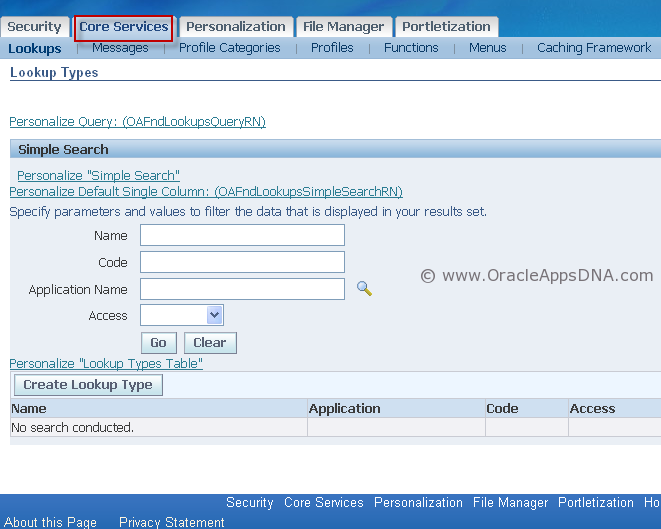 Click on "Caching Framework" menu option on the header pane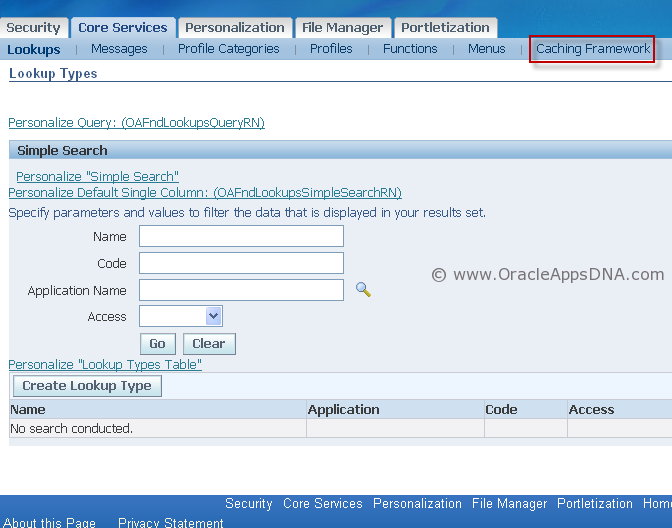 Click on "Global Configuration" menu option on the left side pane.

Click on "Clear All Cache" button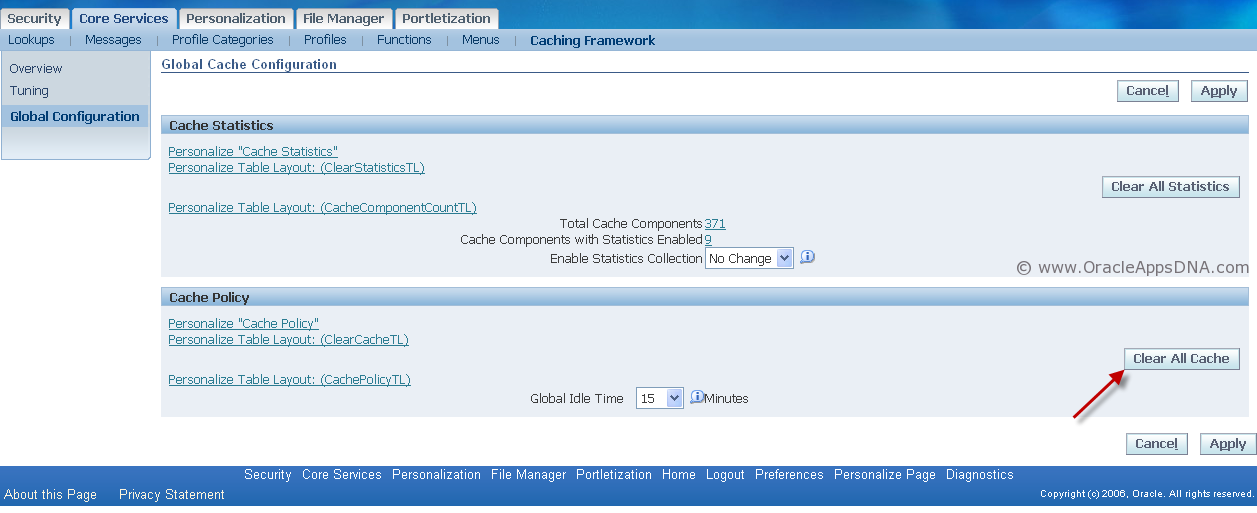 Click on "Yes" button to confirm

Click on "Apply" button to clear the cache