Oracle is coming up with some exciting features on "Concurrent Request" form in upcoming EBS 12.2.6 release.
As per a discussion on MOS, An Oracle user Attiq Ahmed has suggested Oracle to implement some features on "Concurrent Request" form and looks like Oracle has considered these ideas and implemented them in their next release
Below are the features which may get rolled out in R12.2.6
Auto Refresh
Rerun Selected Request
Copy Request
Submit a New Request and Submit a New Request Set Buttons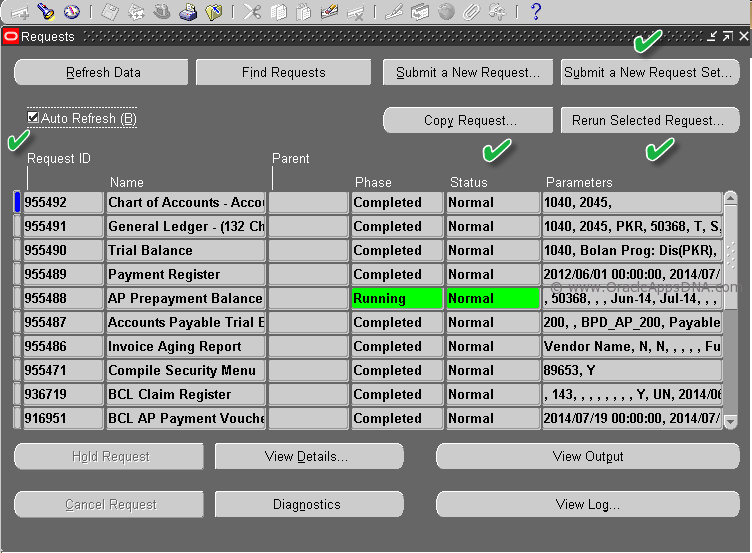 "Auto Refresh" feature is really awesome and much needed one.
Source: My Oracle Support Community (MOSC). This is just an unofficial information and Purely based on a discussion on MOSC.
Did you like these new features?? Do you have any suggestions to Oracle?? Feel free to comment here with your views.