Some times while developing XMLP layouts we see that xml data tags automatically changes to , its all because of fields compatibility with MS Word.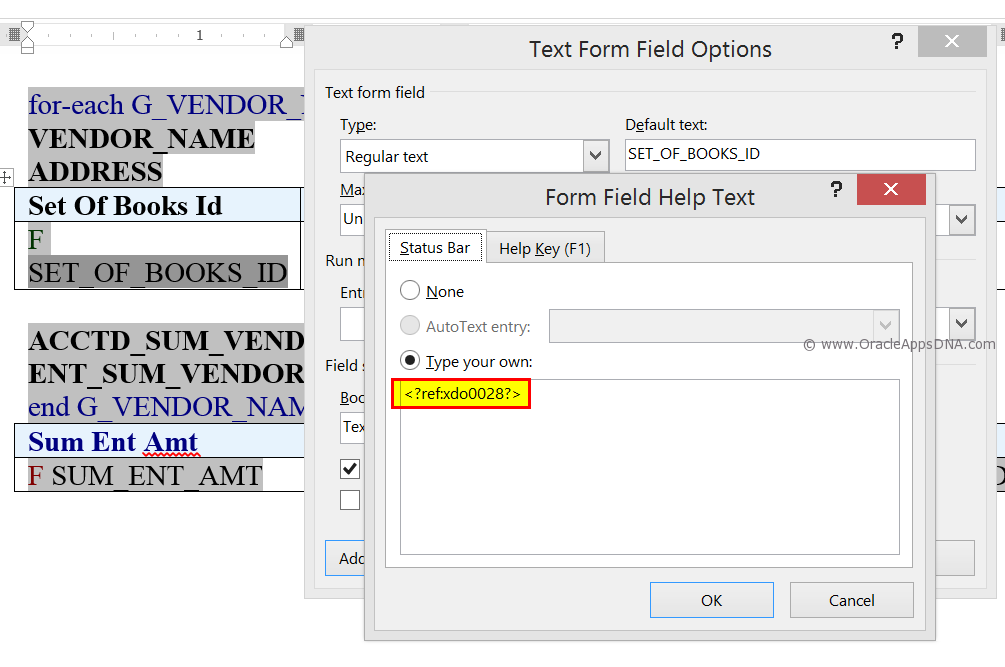 To fix this issue, navigate to BI Publisher add-on –> Tools –> Options –> Build tab
in 'Form field size' section you can find that 'Large' radio button is enabled, the issue is because of this.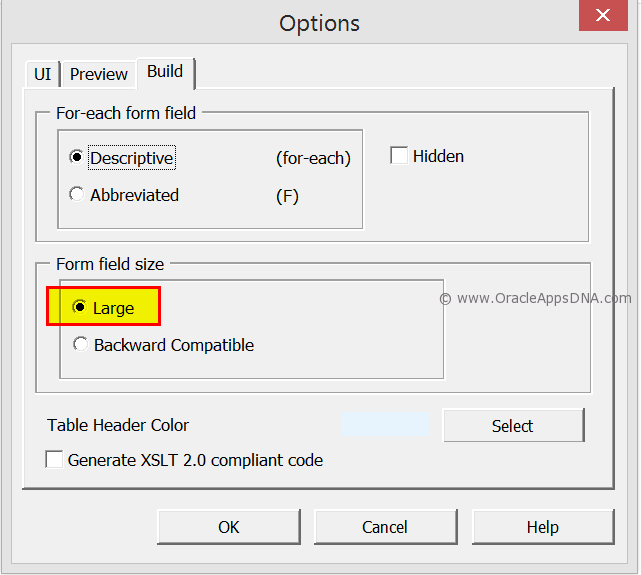 You need to change this to 'Backward Compatible' option and then change all fields tags where ever they are with . Here after what ever changes you do to the template, the tags wont change.